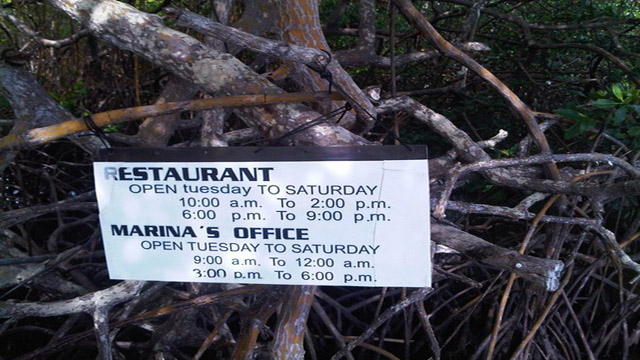 Contact us

Property Type:

> Commercial

Beds:

-

Baths:

-

Sq Ft:

-
Marina San Blas / Colon
this marina is between the archipelago of San Blas and Colon, on the Atlantic coast, strategic position before crossing the channel. Its design is a bit special since there is no dock, each boat is attached with 3 or 4 dead bodies, allowing to practice low prices, the 45 available places are occupied all year round.
The current owners have obtained all necessary approvals and permits necessary for the release of vessels, a dry dock sixty seats, a small hotel with a dozen rooms, a new restaurant on the water, sanitation, sewage treatment plant of wash water and other releases issued various interventions on the hulls of boats. The output of the boats will be using a trailer specially designed for this purpose and towed by a tractor, which charges monohull and catamaran units up to 10 meters wide and a maximum weight of 20 tons.
All architectural plans have been made.
Title deeds are being requested from the administration.
The marina is in marine concession.
The owners have made at the start of this extension activity, which brings to the case of economic interest of the most important. It is also possible to extend the marina by creating a bridge floating for example, that an application to the competent authorities is required.
This case does not really know direct competition because the marina and dry dock Shelter Bay at the entrance of the Panama Canal in Colon is for a higher end clientele with the most prestigious installations, and is to a level of higher prices, while Panamarina addresses a long-term customer whose resources are more limited, and practice more attractive prices. Cartagena, Colombia is located 250 NM away, the Rio Dolce
Guatemala 1000 MN. Panamarina suddenly has a nice card to play with are innovative concept of marina, simple, economical, maintenance, carefree, and in respect of the trailer system for the release of the ships.
A small workshop and sewing sail officiates at the scene and an inflatable dinghy repair shop. A boat mechanic just make interventions on the premises.
Here's a case to the very promising future, which will have a very good financial performance level through the creation of the dry dock and new infrastructure, extension options.

| | |
| --- | --- |
| Price: | Contact us |
| Address: | isla |
| City: | San Blas |
| State: | Panama |
| Square Feet: | - |
| Bedrooms: | - |
| Bathrooms: | - |
| Pool: | Sea |