By plane from Albrook domestic airport with www.airpanama.com, 3 to 5 flights per day following the seasons in Foker 50 with twin engine propellers. Becarefull, for return flights, plan a sufficient hourly margin due to risk of delay to not miss your correspondence. By bus from the national terminal of Albrook, an average of 10 hours drive to Almirante. Provide a warm clothing and cap or hood, as the air conditioning is very much below 20 ° as a rule. From Almirante, if you go on Isla Colon, you will take a water taxi to Bocas. On the other hand we will pick you up with our boat if you decided to reside at <a href="http://www.nathylodge.com" target="ma._blank"> Nathy Lodge </a> on Isla San Christobal. But also from San José, the capital of Costa Rica, you can reach Bocas with www.natureair.com. If you plan to come by rental car, you can leave it in a guarded car park in Almirante because on Isla Colon, it will serve you little. However, you can make the crossing from Almirante to Bocas by putting your car on the ferry.
Bocas del Toro, in Central América, is an archipelago west of Panama in the Caribbean Sea, bordering Costa Rica. Consisting of 9 major islands, numerous islets and mangrove meanders, Bocas del Toro is a place of character to discover.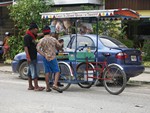 Bocas town on Colon Island is a small town in the middle of tourist expansion. Many hotels, restaurants, bars, grocery stores, banks, and its bottom Airport, make Bocas a place of lively, vibrant life. The mode of construction on stilts above the water contributes to this ambiance specific to Bocas. What a pleasure to have a drink on the terrace of a restaurant overlooking the water, and see the endless brushes taxi boats going back and forth on the opposite shores. Carenero, Bastimentos, and other more remote islands, The Zapatillas, Isla Popa, many places where life may be your little piece of paradise awaits you.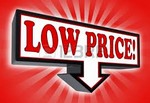 Property prices are generally below the prices of the Pacific coast, and remains attractive. In effect, offer and demand are balanced. The real estate strategy is simplified and healthy thus avoiding the risks of price surges and  bubble, and secure your investment.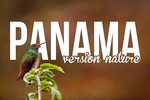 The fauna and flora are very rich there, the jungle is very present, and is the subject of the attention of the administrative authorities responsible for its preservation. Despite this wild and remote life, telephone / internet coverage is good and improves over time. Don't worry, you stay in contact with mainland !
There are nice babes, and the kindest! There are the gentle vegetables, and the worse! Well, the plants, there are not many bad. Some, with thorns that one does not necessarily see, cutting grasses, toxic berries, do not eat the first seed found! The Indians still know the nature around them, they can be good advice.
The Mangrove, which border our shores of the islands and also by numerous clusters often forming islets, occupy the land-water-air ecotone and the mangroves are one of the ecosystems the most bio-productive in the world. These are the only major species to survive on anoxic vases. They constitute a real wood reef which becomes the support and shelter of a large fauna, and which protects the unstable coasts from the assaults of the sea and the storms. The only species that can live in salt water, the mangrove is highly protected by the Panamanian authorities and elsewhere in the world. As a result, it is strictly forbidden to cut it, and the law is hard. Do not destroy it massively. However, it is allowed to cut it to facilitate the dock access to your land, and house that is behind the mangrove. It is also allowed to cut the branches down to restore a see view, and facilitate the passage of air, but do not cut the trunks or the roots.
Babies is another story! There are many that are so beautiful or enjoyable to observe. Monkeys, sloths, birds, butterflies, dolphins, snakes. Oh, it gets complicated. The archipelago is home to 7 dangerous snakes, which we must learn to know. They go out mostly at night to go hunting. So, caution. The boa, it is not dangerous, except the big crapes, which stifle these prey. It has a superb dress, which can be confused a little with the spearhead which on the contrary must absolutely avoid. There are the scorpions that are often found in dead woods and spider-tongue spiders that live in a terrier, and that give a fever. Hornets which are in small groups, but whose sting, especially the yellow is very bad. In the water at certain seasons, jellyfish and micro organisms. Then, finally, in the air, the mosquito, with populations in quite limited number, and very little vector of viruses, at least on the islands of the archipelago of Bocas. On the other hand, we have the chitras, sand fly or nonos, or yien yien, to mention only these names in order to speak of those little insects that are scarcely seen, which come out mostly in the morning and evening. One wonders what these insects are in the food chain! Always it is necessary to learn to manage them, to repel them, to protect themselves. They are not carriers of disease, to our knowledge. All the paradises have defects and qualities, it is enough to know what everyone is looking for.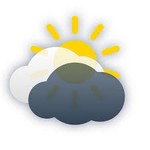 Bocas del Toro has a humid tropical climate with two dry seasons and two wet seasons. From the 15th of October to the 15th of January, an active wet season with high tidal coefficients and wind and cooler temperatures. From January 15th to May 15th, dry season, May 15th to August 15th, wet season moderately active , Then 15 August 15 October, a dry season with nocturnal rain. Nevertheless, it is difficult to predict the weather in this region, and it turns out that cycles are not always checked, and not regulated from one year to the next, influenced by other phenomen, and the high mountains. What is certain, contrary to the Pacific coast, which can be very dry, the Caribbean coast is always green, which gives it a more laughable environment. Depending on the climate and the living environment you are looking for, you will have the choice of investing in a property on the dry coast or on the wet coast. Unless you prefer a cooler mountain temperature, which is also possible in Panama, of course.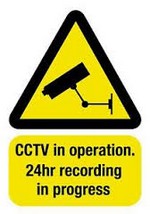 Security is an issue for which, as a general rule, we are all attached. First of all, we have to think that as expatriates, we are not in our conutry, and that it seems evident that we must adapt to the rhythm of life of the local population and certain rules of common sense. Arrogance, pretension, lack of respect, injustice, attitude "conquistador" will be badly perceived. We must show a certain humility and kindness towards the local entourage. The Panamanian in general is quite vengeful, and the "settlement of account" will be equal to the harm that you will have caused. Therefore, caution to tone that rises, and never leave an unwarranted, or even sometimes justified debt. It is better sometimes a bad arrangement, and not to be robbed. By being respectful and respected, the exchanges are always very paceful. There is also relative insecurity. steal, aggressions, which is still marginal. The closer you get to an urban center, the more risks you have, as always. steal on the beaches, some isolated areas. But generally speaking, the archipelago is very quiet, and it is possible to sleep doors and windows wide open days and nights without any risk. You have to take a responsible and respectful attitude once again, and life really goes on smoothly.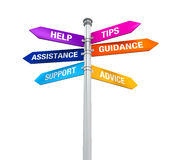 Congratulations, you just acquired a property or a boat from Nathy Realty. Here are some tips and tricks to help you start your installation. If you are close to Bocas Town, with car access, you will not be too disoriented. Logistics every day will be very very much the same as you knew before. By cons, if you have chosen to settle on an island or mainland, reachable only by boat, things are a little different, even if you already are used to sailboat or motorboat. There are some "tricks" to know. Our experience of the archipelago is a major asset that we will share with you.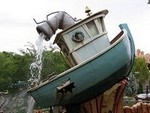 First, you need a means of transportation, motorized, it is always better! The "Panga", or more commonly the Lancha. It is a small boat in polystyrene material, flat bottom planing hull adapted to the archipelago. 20-22 feet is a reasonable length, preferably with a central console, it will remind you of driving a car, and it's less tiring in driving position. Prefer a lancha with high enough blunt to avoid the chop formed to go overboard, especially if you load a little. The engine choice is also important. 2 stroke, nervous and simple maintenance, or 4 stroke, electronic injection today, quieter and especially more economical, about 40% less consumption than a 2 stroke. Either a new or very used one would work just perfectly. 70-90 cv is good power on a lancha 20 feet. A bimini is important to protect from the sun, and incidentally the rain, even better, a windshield and hood to optimize weather protected.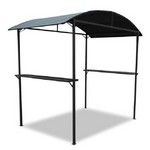 Here, you have found the boat of your dreams. Now, as the car, you want to take care of, then a boat shelter becomes necesary. Especially as the sun is violent at 9 degrees north, it can cook anything, but above all, Bocas is sometimes subject to heavy rains and waves can enter the transom. And there, it can be a disaster, because your boat is filled with water during the night, the pump if there is one, working or not, and in the morning you would be surprised to find the sunken ship! Not good for the brand new 4-stroke engine that you have bought. So boat garage, very advisable to sleep soundly. The even better would be to have an electric lift system that allows you to keep always clean hull shells and other algae that grow, and reduces the performance of your boat. (Speed and consumption).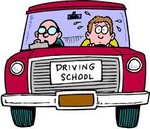 In order to be driving this craft, you must pass a license. The coastal or offshore French is not valid in Panama. Well, the Panamanian license is a big joke, a child of 10 is able to pass it, so do not get worried, but mainly it costs $ 180. And yes, you'll understand why it is required, especially as the price is not the same for foreigners and Panamanians. Once your license in hand, you'll be relax, with local authorities, which is rarely seen on the water. There are several sessions per year, simply register, and you can still drive your boat and spend your patent driving when an session comes.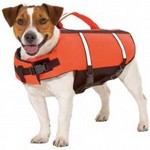 The life jacket is mandatory, so you have to at least pretend to put in when you approach towns! A car can be interesting to the mainland to go shopping and walk around, you can leave it on the guarded parking.
Speaking of household waste, you may be a little disappointed, especially if you come here with environmentalist ideas, of course. I assure you, just as the van of postal service will not dive by to deposit bills in your mailbox (because postman does not exist in Panama), the garbage collector truck will not go over your lancha parking pontoon. Then system D as they say. And I am making a call: we need an innovative entrepreneur to tackle the waste sector. Well, plants naturally find their place in the compost, easy. Small plastic, cardboard and paper are burned on the finca (or farm), large plastic, glass and iron, are routed on the continent lancha then deposited as can be, and picked up by a truck. With plastic bottles, we can build houses, and yes, they are used as insulating material, sound and binder, mixed with cement and packaged walls. it's not great!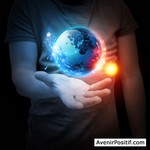 For a good handyman, it's not that complicated. Let's see. For a normal individual dwelling, 4000 w solar panel will give you a very comfortable electric power. A great rule to follow: If you plan such 4000 w panels, do not install over 2000 amps of battery. When you have a fairly frequent cloud cover, or prolonged rainy periods, if you have more than half amperage battery by supplying the solar batteries will not take care properly, your principal load will take a hit and patatra, flat! Obviously, the generator group will rise all that, but it's noisy and not ideal. To wiring sections, found on the Internet a table set, there are installation diagrams, and other information. A system in 24 or 48 volts is recommended for some high powers, it reduces the cable sections. The material can be ordered and shipped to the US by container directly to Bocas, easy. Panels, MPPT controller, inverter, cable, circuit breaker, and rolls.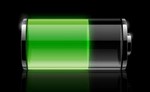 Batteries, of course are necessary. Two solutions: Quality batteries, expensive even if prices fall, or cheaper batteries that we can help you find with our network, much less expensive but much less lifetime as well. By experience, if these batteries are properly managed, meaning they do not exaggeratedly descend to charge, it turns out they may have a very satisfactory lifetime, which make them attractive in relative price/ lifetime. Also a lower financial capital is needed so that's an option to consider, especially if your budget is limited. If you are not handy, it gets more complicated. There are installers that can do installation and advice. We will put you in touch for free of course, if you like to contact the people who can help. Furthermore, discussing neighborly often revolve around technical, and around a glass, of course!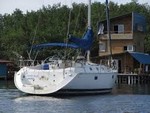 Many browsers have long-term dreams one day to take a "laugh" (trim) landing on a small plot of land and keep their views to fellow boat from the terrace of the house. Many sailors also seek a sheltered area if any cyclone destructive for yachts, houses and men. Our islands in the archipelago offer both perfect protection sought, and the ability to settle, invest, acquire a house, a field, an island end, a piece of mangroves, a piece of hill, from where it will be possible to see your boat waddle nicely, well sheltered from the weather, in clear water with little waves, and all for a very affordable price. The installation conditions are simple and quick. The archipelago also possess three main marinas, dry port of Almirante for monohulls, and connections for maintenance equipment. So you also, like us, you certainly fall in love with this place like no other, or a free air blows again, tranquility, and close to nature. Often come to Panama Canal, marine crew are wondering if making the leap Pacific is reasonable or not. And this is where the choice of our islands may be wise, because in reality, long time after sailing the seas, it is sometimes difficult to return to the mainland, especially the views of the changing world today. The archipelago can meet your expectations, and this freedom of movement you had off. This is indeed what Nathy Lodge and Nathy Realty have found simply by moving here. Freedom and nature are precious.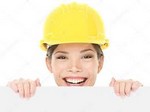 In Panama there is no land use plan and this is what makes you can build virtually anywhere. Of course you must file a building permit with a plan approved by an architect established in Panama. The French plan or your American architect friend prepared before you go will not be valid, it will be necessary to make another. The builder or architect may file with the license the competent authorities to obtain all necessary small buffers and start construction. Nathyrealty will connect you gracefully, with an architect speaking Spanish, English and French, and with a contractor as well. There are effective undertakings having its logistics to the islands, and knowing although the ground, and the waters of the archipelago. It is not certain, from experience, that the construction by yourself was much cheaper than going with a professional. They work quickly, many are on site and have all the trades, and are accustomed to tropical conditions. So do not be afraid to consider building, and you will get the home of your exotic dreams. Be prepared to spend between 500 and $ 700 per m2. it will further provide the solar system, if you do not have the service the city, even for water supplies. Oh, one last thing, we are in Latin America. A small mechanism oiling well sometimes helps to move a folder that tends to bog down. This is how it works.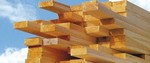 You should know that wood construction requires 80 times less fossil energy than concrete building. But also timber construction contributes to deforestation. Precious woods such as Panama nispero, the Almendro, Zappatero and others become increasingly rare. It also speaks to prohibit their use a few years from now. The cuts are already regulated now.
There is an alternative that we used for
Nathy Lodge
construction: This is the treated pine. Plantations are made in a forest management. They then are planted to be cut, then renewed. These woods do not have the mechanical strength of nispero for example. But chemical treatment allows a perfect resistance to termites, main pest of wood. You should avoid the treated pine exposures to hard weather since it is not very resistant to rain and sun. This is why it is always advisable to cover the terrace, to first bring shade and cool at home, but to avoid as the wood may spoil quickly. The woods are calibrated, linear, easy to use, easy to find and usually available. Warning very often they are still green when they arrive on the archipelago. So it should be dried in particular for flooring and cladding, as drying they will retract and lose their caliber creating spaces. The cost is similar to that of a local wood, although it is operated on site, not cheaper than a treated pine imported from the US or Nicaragua. But at least you contribute to the local forest preservation.
Here in Bocas del Toro, many properties are in Right of Possession. This means that the state owns the land. You have a recognized usufruct of the land with documents Administrative authorities. It is for life, redeemable and transferable. These state lands, unoccupied at the outset, were invested one day by a person who settled there, Closed and maintained it. Then after several years, he claimed the plot and made it Registered in its name or in the name of a company, surveyed and measured. Official documents are then issued by the administration. The right of possession is official. But since it is a land of state, there is no tax levied on it. The government has put in place a series of laws to facilitate the titles of these lands. So, with the help of a lawyer or on your own, it is possible to get the titled land.
To obtain a title, several inspections are carried out, as well as a survey. It takes 2 years. The help of a lawyer is necessary, but can also be achieved autonomously. For example, 2 ha to be titled on the continent would cost about $ 6,000, along with attorney's fees. It varies from one Lawyer to the other, the area of the land and its location.
Caution, acquiring a Right of Possession having no official documents can be dangerous. He must be Always occupied by its owner, and maintained regularly. Do not install a guard Permanently, after 5 to 10 years, he could claim the space he occupies, with difficulties Expel it. A Right of Possession with all the administrative documents, recognized since at least 10 years, occupied by its owner regularly thus presents no problem.
The Maritime Concession is different, it is a rental of a maritime space, necessary for an activity commercial over the water (hotel for example). You have a lease with the fixed term, renewable, you pay a fee.
The Title is exactly like in France, in the US or elsewhere, and you pay a property tax.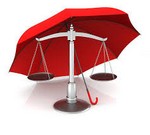 There is no inheritance right in Panama, which is great news for protecting its heritage from one generation to the next. You may set up a will registered with a notary. The Panamanian administration will execute this will the day. There is also a very interesting legal solution to organize this succession. It is in fact to constitute a Foundation. Attention, it is not the same type of foundation that we know for actions of beneficence for example. This foundation is simply a company, which has the possibility to group other companies like Anonymous Companies. First of all, this Foundation is a true legal shield. It is very difficult to pierce, and therefore protects all your goods that you will have put inside. But the other benefit of a foundation is that you can organize your estate as you see fit in the foundation, without anyone being a right to look, including administration. The "testamentary" provisions will be taken by the head of the foundation, who will simply be executed by the chosen lawyer in charge of the case. Thus the property will be transferred to the heirs according to the instructions given, without right of succession, but there is none, and without the goods being frozen. Nathyrealty's partner lawyers will be able to advise you and set up this foundation.
A new hospital is under construction, funded by Taiwan, a long-time friendly country with Panama, to the tune of $ 22 million. The local population will have access to quality and expanded care in new premises, but it will also be reassuring, for expatriates, settled and future, who are used to a high standard of care, A medical structure of a higher level. This hospital will suddenly give rise to an economic boom if we consider the management, medical and maintenance staff of the establishment who will have to live and consume on the island. An establishment to consume as rarely possible of course!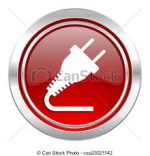 An underwater electric cable is coming to supply the town of Bocas. Currently, the current is produced by diesel generators. The central office, which was once installed in the city, was moved outside about 3 years ago. This central office will have to remain operational in the event of failure of the new network coming from the mainland. This new line will be up and running soon, enabling a more efficient and powerful power supply. Bocas is promoted to a certain development in view of these new infrastructures.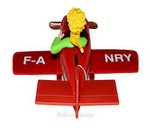 It is expected that the current airport should be moved. Indeed, planes pass over the city for take-off and landing. A new runway should be built soon in the north of the island, on Boca del Drago. In addition, this track should accommodate international couriers from the US. Another factor of expansion of Isla Colon and the archipelago. Air Panama which has actualy the monopoly on the destination of Bocas, Copa Airline could position itself in competition.