NATHY REALTY CONTACT
---
For further information, thank you to contact us using the form below.
We will answer you as soon as possible.
Required fields are marked *.
NATHY REALTY
BERNARD MARCHEIX
Bocas del Torro
isla San Christobal
Panama
Tel : (+507) 6677 6069
Email : contact@nathyrealty.com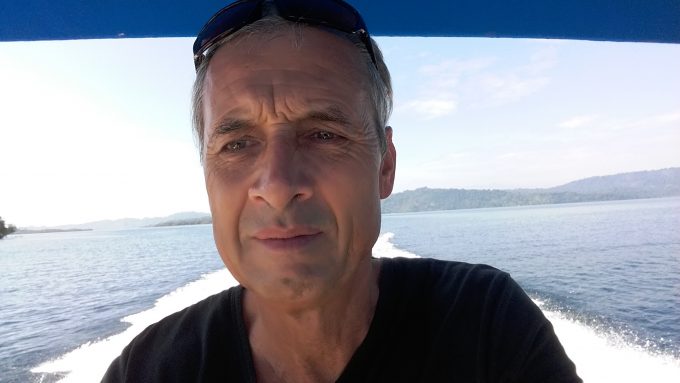 Bernard est arrivé au Panama en 2008 et a très vite commencé son activité immobilière, en parallèle avec la création et la conception de l'éco-lodge
Nathy Lodge
. Une expérience qui lui confère une très grande connaissance du terrain, de la mer, de la population locale, et de la construction. Il est une personne de confiance et disponible, qui a la passion du lieu, de cette vie autonome et de liberté encore possible sur l'archipel. En huit ans, il a su s'entourer d'une équipe d'avocat, constructeur, architecte, géomètre, fournisseurs, et ses conseils sont toujours au plus juste de la réalité, sans artifice ni détour.
Bernard arrived in Panama in 2008 and very soon started his real estate business, in parallel with the creation and design of the eco-lodge
Nathy Lodge
. An experience that gives him a great knowledge of islands, the sea, the local population, and construction. He is a trustworthy and available person, who has the passion for the place, this autonomous life and freedom still possible on the archipelago. In eight years, he has managed to surround himself with a team of lawyers, constructors, architects, surveyors, suppliers, and his advice are always at the most true.