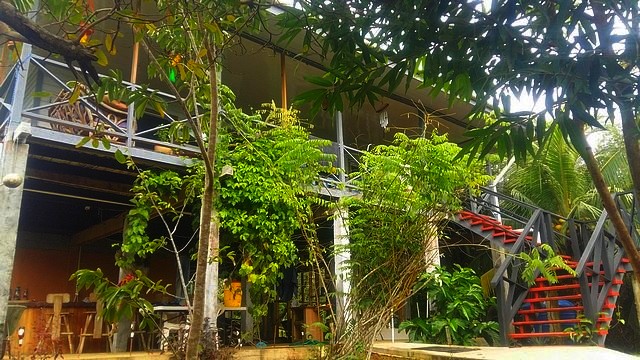 $235,000

Property Type:

Residential

Location:

Dolphin Bay

Beds:

2

Baths:

2

Sq Ft:

1400 sf, 140 m2

Lot Sq Ft:

60 000 sf, 6000 m2
This house for sale, on about 6000 square meters titled land, offers a wide range of services and development options.
The 140 square meters ground floor is currently used partly as a large storage room, sheltering solar panels and generator, and as a kitchen with a bar area.
This space could easily be fitted out to create additional rooms.
On the first floor there is a terrace with a sea view, a large living room, a dining room, a kitchen with a central kitchen island.
On the back, 2 spacious bedrooms with each a bathroom.
A terrace path one meter wide, allows to make a full circle of the house.
All electrical appliances will remain at the disposal of the purchaser.
The solar energy of about 2000 w supplies the house with electricity through a regulator and converter Outback.
A rain catchment from the roofs supplies water from a reserve of about 12,000 liters with 3 tanks.
The land, consisting in a low hill lined with mangroves, includes several varieties of fruit trees, a henhouse and a small covered vegetable garden.
A pontoon and a concrete road allow access from the seaside to the house.
The property is therefore titled, on behalf of a company facilitating the transmission.
It is possible to build one or two bungalows in order to set up a touristic development, or simply enjoy this peaceful place to live happily ever after.
| | |
| --- | --- |
| Price: | $235,000 |
| Address: | dolfin baie |
| City: | Bocas del Toro |
| County: | Panama |
| Floors: | 2 |
| Square Feet: | 1400 sf, 140 m2 |
| Lot Square Feet: | 60 000 sf, 6000 m2 |
| Bedrooms: | 2 |
| Bathrooms: | 2 |
Listing Inquiry